Resources to Support Grieving Children
Aug 11, 2023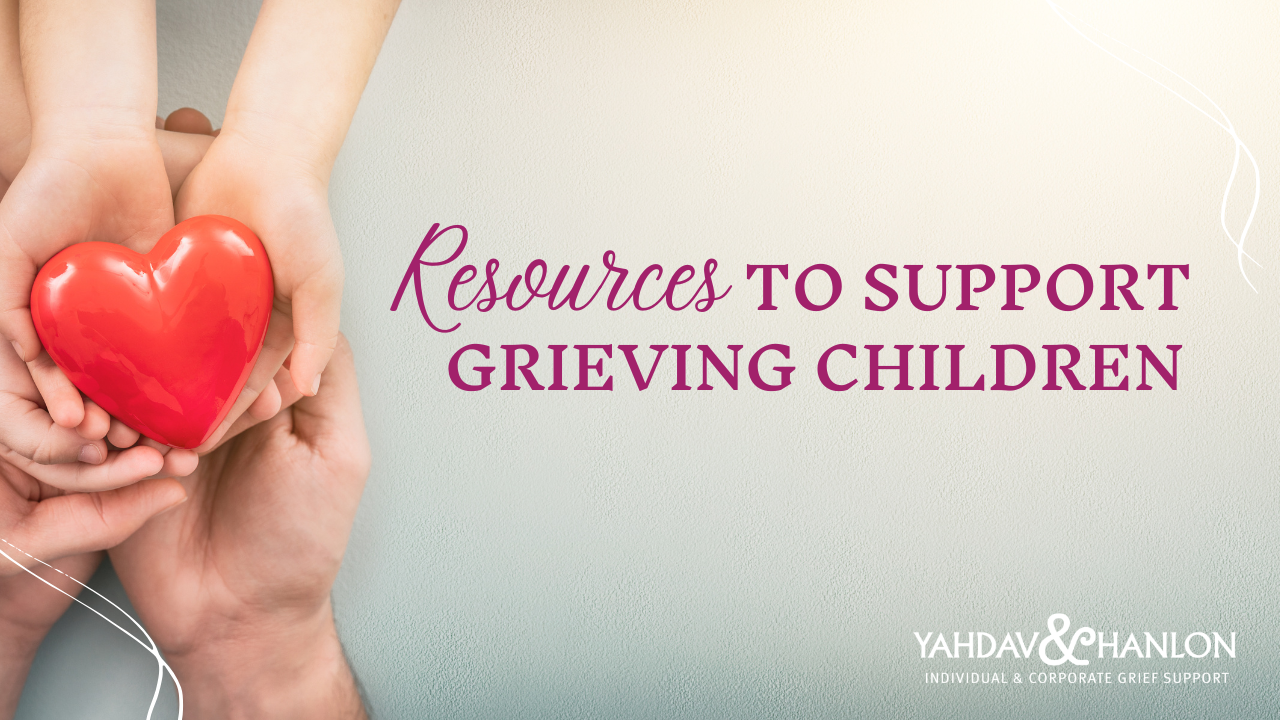 Books we love for children:
When Children Grieve
by John James, Russell Friedman, and Leslie Matthews.
(Note: This book is for adults to teach how to support children). Practical and compassionate, it guides parents in creating emotional safety and provides specific actions to help support children.
A tender story about how to comfort and heal your loved ones by taking the time to be a 'heart with ears' to carefully, lovingly, and gently listen without trying to fix.
A funny and heartwarming story that teaches emotional literacy, and shows kids they are they are allowed to feel their feelings.
After Eddie Elephant's grandpa dies, he sets on a remarkable journey to find hope and healing for his grieving heart. This is a gentle and nurturing story that helps young readers address their own grief.
Helpful Resources:
Kara
(Based in Palo Alto, CA with some virtual offerings)
Dougy Center
(Based in Portland, Oregon with worldwide options)
Courses:
Blogs:
---
Develop your personalized grief support action plan with our "Grief & Gratitude" workbook.
Learn More
Never miss a blog post!
Sign up for our newsletter to receive blog posts and Yahdav & Hanlon updates straight to your inbox.
Don't worry - we don't like spam either! And we will never sell your information, for any reason.