Online Resources for Grief Resilience
Build your understanding of grief, how to support yourself and others, and how to navigate your losses..
Feel complete and carry your grief at the same time
Find the resources that are right for you.
The Grief & Gratitude Workbook



Insight into grief and why it can knock us down

10+ tools to ease grief with printable worksheets and detailed examples provided

Peace in having your personalized coping action plan

Plus! Bonus materials and discounts on services
Learn More
Emotional Inventory Guide 
Gently peel the layers of grief for increased clarity and peace without the overwhelm. This simple yet detailed guide helps you better understand grief, validate your feelings, and highlight opportunities for support.
Learn More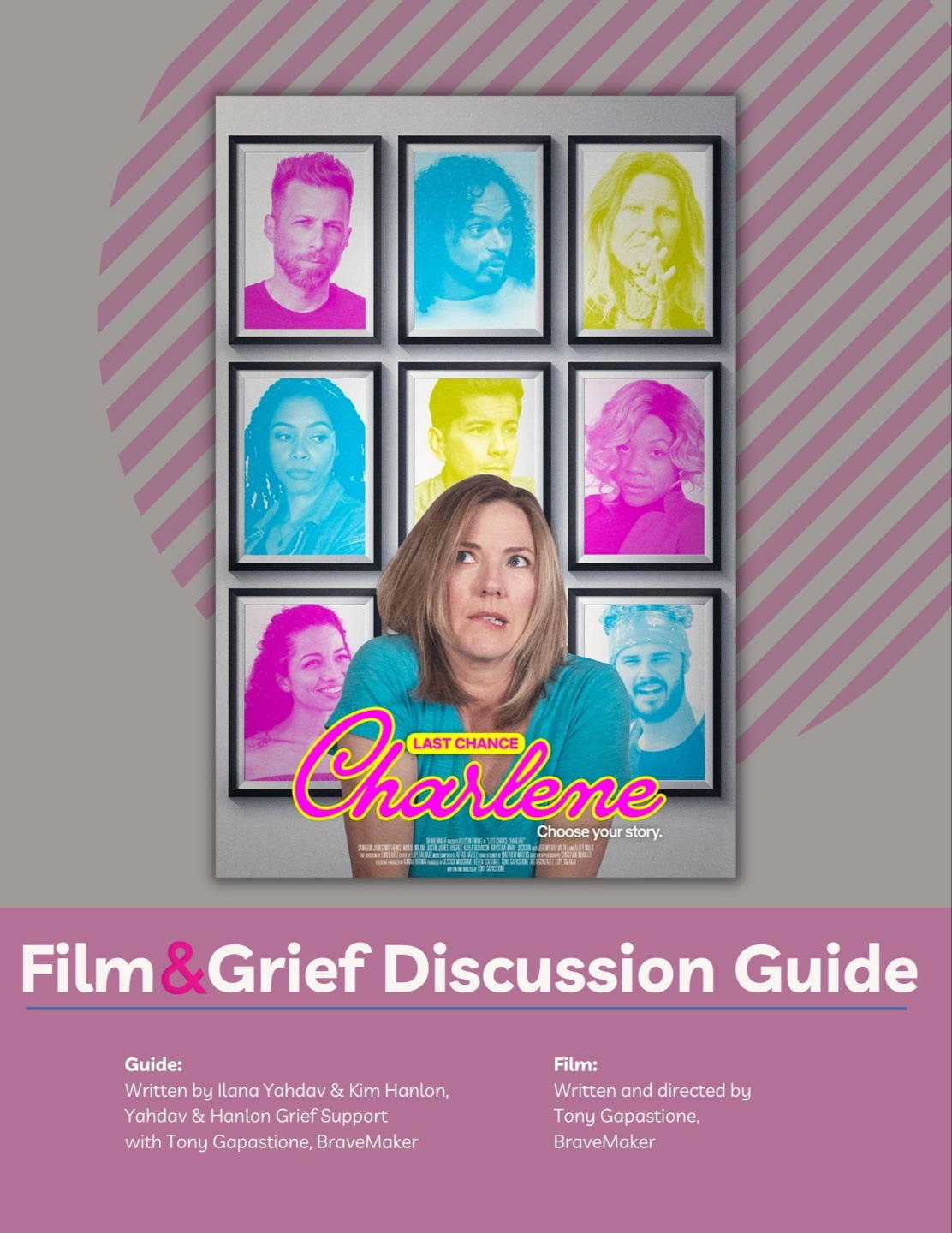 Last Chance Charlene  Guide + Journal
Inspired by real life experiences, this BraveMaker film explores grief and how we can move through it. Yahdav & Hanlon partnered with BraveMaker to provide a range of resources for viewers of the film - including this Film & Grief Discussion Guide.
Learn More
**Coming Soon**
Grief 101 - Mini Course

Time and again we hear how validating and healing it is to build an understanding of grief.
We grieve when something familiar ends or changes. Build your own understanding of grief and how it impacts your life.
**Coming Soon**
Grief & Gratitude - Course


Birthdays, anniversaries, and holidays can bring back a flood of grief no matter how many years have passed. Create your plan for support using the tools outlined in our workbook along with coaching and support through the process.
**Coming Soon**
Workplace Grief 101


Learn actionable skills you can immediately use to ease grief discussions and improve grief support in the workplace.
Great for all, from individual contributors to HR representatives to managers.
Need help deciding?
We are happy to provide a complimentary 30-minute call to help you find the best match for you.
Or, feel free to send us an email at [email protected]. Our goal is to respond within 2 business days.
Schedule Now