Finding Beauty After Loss
Mar 17, 2023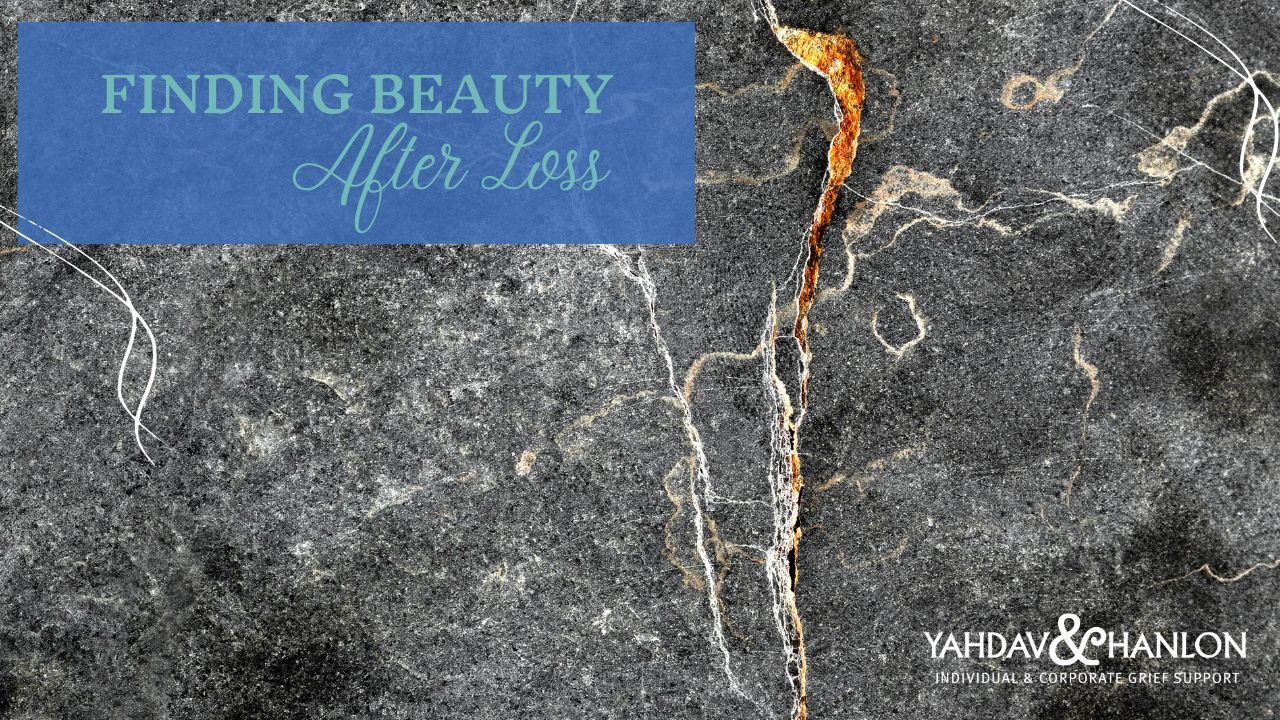 by Kim English Hanlon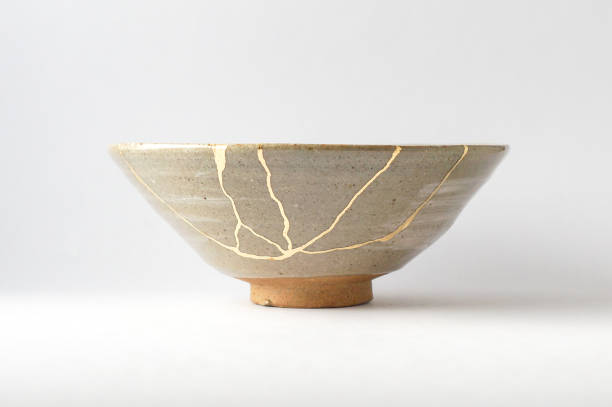 I recently wrote a blog, Moving Forward After Loss, 3 Tips, and I wanted to follow up to dive deeper into how as we find peace in our heart, we can also rediscover beauty in life.
There is a Japanese art practice, kintsukuroi (literally "gold repair"), in which broken pottery is repaired with gold. The outcome can be breathtakingly beautiful. The idea behind it is lovely - that those broken parts are part of the pottery's story, and don't need to be hidden. I want to invite you to believe that you can still have beauty after loss.
And you can still have gratitude. And joy. And hope. And love. It might not feel possible when you are heartbroken, but we assure you it is.
In my analogy of human heartbreak and kintsukuroi, I do not mean to imply that you have to find beauty in your loss, such as the repaired pottery that has gold in its cracks. But if you imagine your life as the piece of pottery, even when a loss leaves you shattered, you can find a way to piece ourselves together and life can, eventually, be beautiful again.
How do you repair your heart after loss?
The Grief Recovery Method can help you heal your unresolved grief. When we experience a loss, we feel unresolved grief for all the ways we wish things were different, or for the unmet hopes or dreams we had for a relationship. It is in these areas of incomplete significant feelings that we tend to have the most pronounced pain following loss. The Grief Recovery Method helps to identify those unresolved areas so the pain can be eased, and the capacity for joy can return.
Your heart can also be mended by allowing grief to have space in your life so as anniversaries or other significant dates come around you can honor your feelings, honor your loss, and honor your relationships.
Your losses are a part of your story. However, you get to choose when to display your grief, and how. Painting over your losses in turn creates more loss as it effectively ignores a significant part of who you are. However, you don't need to share every detail with everyone. So, perhaps you turn that side of your kintsukuroi heart to the wall when you have guests over, so the broken parts are less prominent. You can choose turn it back around when you are with just yourselves and your dearest, or those you trust with your brokenness.
You get to decide how you grieve.
And grief can be a part of your life.
Examples of grief incorporated into life after the death of a loved one:
How you choose to mark their birthdays or anniversaries
Which traditions you uphold and which you retire or adjust to fit your life after loss
How to honor the person's legacy and carry on their memory - donating to a cause that mattered to them, or sharing stories with your children.
You don't have to pretend you are ok on these dates. Or ignore the change since your loss. It is healthy to find a way to express and validate those emotions. This can be as simple as saying the feeling out loud, such as, "I am really missing the sound of Steven's laugh." Tears may follow, or they might not - whatever is true for you is what is "right".
Every Day Honoring
It can be helpful to have ways to honor your grief throughout the year, and there are endless ways to do this. For example:
Wear your grandfather's watch, or your grandmother's ring
Display your mother's favorite vase
Plant flowers that remind you of a loved one
Set the microwave to a number that connects you to someone you miss

Ok, so this is a silly one, but a few years ago I started setting the microwave to 26 seconds instead of 30 if I ever needed a quick warm-up for something. 26 was a friend's favorite number and I smile each time I press it into the microwave keypad

Journal thoughts and questions for a loved one
Listen to their favorite music while cooking (or doing some other routine task)
Naming something you miss about your person, and also something you are grateful for from them (I am grateful for all my brother taught me, and that he lit up my life for 25 years)
Our Grief & Gratitude workbook helps you find a way to incorporate grief into life after you have had a significant loss. The ten tools outlined inside are:
Tool 1: Building Your Grief Awareness
Tool 2: Taking Your Emotional Inventory
Tool 3: Making Space for My Grief
Tool 4: My Reflections on Traditions
Tool 5: Identifying My Support Network
Tool 6: Setting Boundaries
Tool 7: The "Shoulds" Reframe
Tool 8: Transforming "Shoulds" Into Positive Affirmations
Tool 9: Grief Affirmations
Tool 10: Self-Care 101: Ways I Take Care of My Body, Mind, Soul, and Heart
While we first wrote the workbook as a resource for difficult grief dates, the tools can be applied in many ways, including helping you to find beauty in your everyday life. Some grievers are barely hanging on and need something to buoy them through the holidays. Others may want to incorporate their loss into their daily life or routine and traditions. And Ilana and I believe all of us can benefit from reflecting on all the ways we pressure ourselves with things we "should" be doing or how healed we "should" be by now. Tools 7 and 8 help with both this reflection and then reframing these "shoulds" into positive affirmations or permission slips to actually grieve in a way that makes sense for our individual hearts.
We also heal in community with others
How often has your body relaxed when you realized you weren't alone in your grief? You wouldn't be the only one to slowly isolate yourself upon realizing others don't know what to say to comfort you, or they unintentionally hurt you with phrases like "At least you can remarry."
Ilana and I love grief education because it simultaneously helps grievers (which is all of us) hear that what they are experiencing does not mean they are broken, while also helping people learn how to be more compassionate and supportive of other grievers in their lives.
So we have been busy behind-the-scenes creating a course and community around all those tools we developed for our workbook. There is so much benefit in finding others who understand loss, and who have a similar frame of grief and how to move through it. Also, there is something to be said for accountability and community when doing hard things, even if the goal is to create a personalized plan that helps grief feel less harsh and more manageable. Sometimes the healing process can be uncomfortable.
We promise you it is worth it.
Slowly, as we heal, the grief takes up less space in comparison to the rest of our life. In holding both grief and gratitude we can allow love and light back into our lives. Beauty.
Develop your personalized grief support action plan with our "Grief & Gratitude" workbook.
Learn More
Never miss a blog post!
Sign up for our newsletter to receive blog posts and Yahdav & Hanlon updates straight to your inbox.
Don't worry - we don't like spam either! And we will never sell your information, for any reason.